Are you trying to decide which eco-laundry brand is better, Earth Breeze vs Blueland? When trying to be eco-friendly, small choices make a significant impact. For example, switching up how to do laundry can affect lowering the carbon footprint.
We've already made a review of eco-friendly laundry sheets by brands like Earth Breeze and Tru Earth. Later we compared them with Dropps, another eco brand. Check it out here!
But today, we're settling scores between Earth Breeze and Blueland.
Which brand has the better eco-friendly laundry detergent? Let's find out.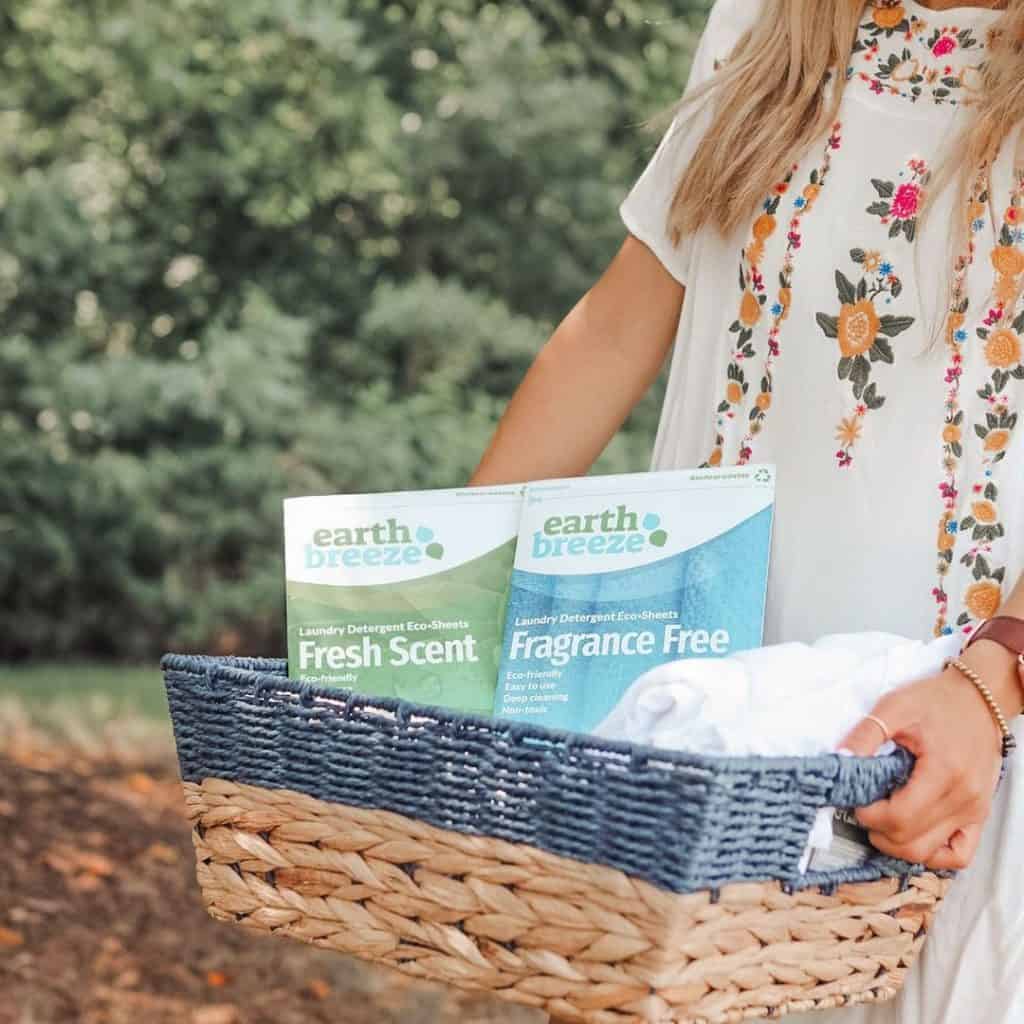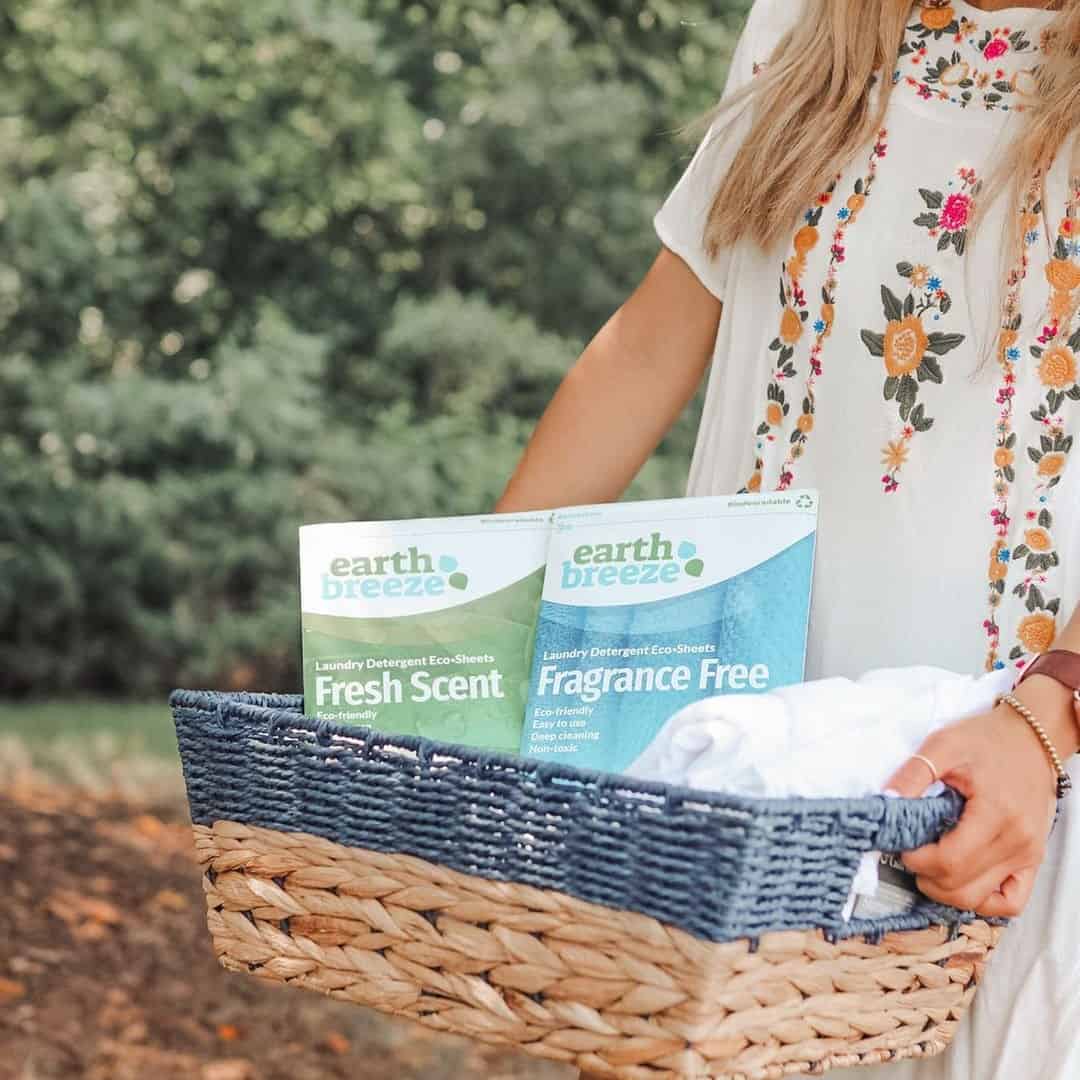 These biodegradable laundry strips from Earth Breeze were made to reduce plastic pollution. They're very concentrated, so when you dip them in cold or hot water, they dissolve immediately and create soapy cleaning water.
Just toss one strip into your washing machine, it is enough for one load of clothes.
They also keep harsh chemicals away from your delicate skin. It's free of irritating ingredients such as phthalates, phosphates, bleach, and dye.
Don`t worry if the laundry sheets create only a few suds, it doesn't mean they're not cleaning your clothes well. It means they wash your clothes gently yet thoroughly.
The sheets are compact and are arranged in thin, recyclable packaging. That way, they don't take up too much space in your laundry room. It's a far cry from those giant tubs of liquid detergent (which are made of 90% water).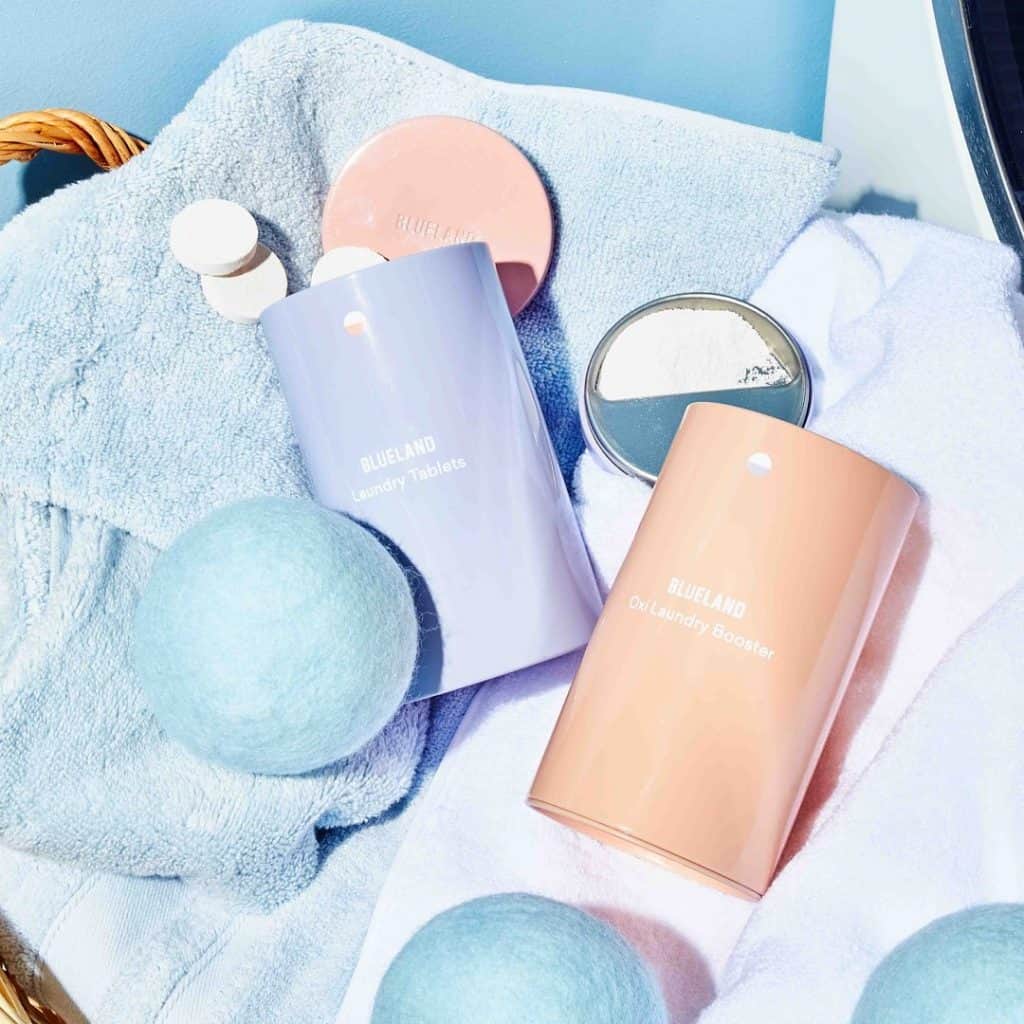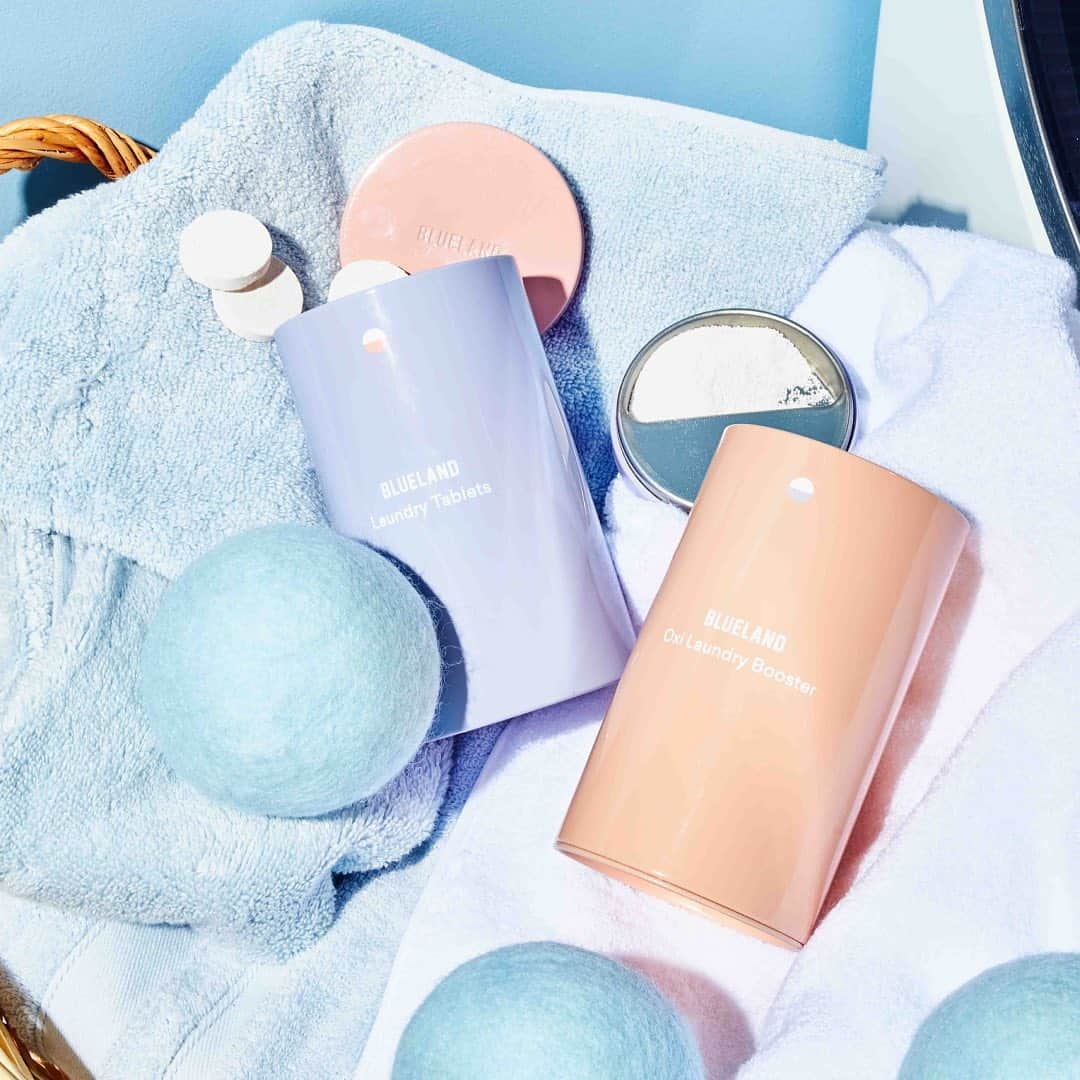 Blueland detergent tablets have a similar concept as the eco-sheets. But instead of placing strips in your washing machine, you throw in pills.
The tablets are three times smaller than your average laundry capsule. As a result, they're easier to work with and won't take up too much space. They're formulated free of parabens and phthalates, so they're also gentle on the skin.
The tablets themselves don't contain any trace of plastic. So when you toss them in the wash, you can rest assured that you're not sending dissolved plastic down your drain and into the oceans.
The packaging of the Blueland detergent tablets also has the environment in mind. Each tablet is naked, which means they don't have a plastic wrapping per individual piece.
The tablet refill packs are free of plastic in their packaging too. Instead, they are shipped in compostable paper pouches.
Earth Breeze vs. Blueland
| | | |
| --- | --- | --- |
| | | |
| | | |
| | | |
| | Laundry Detergent Eco Sheets | |
| | | |
| | | |
| | | |
| | Starting from $12 per month | Starting from $14.00 for package |
| | | |
The most significant difference between these eco-friendly laundry detergents is their format. The Earth Breeze one comes in a pack of 60 laundry sheets. Meanwhile, the Blueland pack has 40 tablets or pods.
But there are also many small yet significant differences between the two brands. For example, Earth Breeze offers free shipping across all orders. Blueland, on the other hand, only does so for orders over $35.
PROS and CONS
Earth Breeze Pros:
Dissolves as soon as it's placed in water
Doesn't contain phthalates, phosphates, dyes, and bleach
Hypoallergenic formula
Washes out everyday stains and bad odors
Doesn't take up too much room, so you save space and time
Helps you reduce your carbon footprint
Wrapped up in biodegradable, plastic-free packaging only
Vegan and cruelty-free
Satisfaction guaranteed or get your money back
Every Earth Breeze purchase = a donation of 10 washes to others
Earth Breeze Cons:
Not helpful with old, stubborn stains
Blueland Pros
Each tablet is naked and free of plastic wrapping
It's three times smaller than the average laundry capsule
It doesn't contain harmful PVA/PVOH, parabens, and other irritants
Vegan and cruelty-free
Refills are packaged in recyclable paper pouches
A reliable brand that is an environmental advocate
Subscription plans available
Blueland Cons
It needs a container for convenient storage in the laundry room

(But Blueland provides a tin for this)
How do their prices compare?
There's no drastic difference between the prices of Earth Breeze and Blueland. They come out at the same price if you compare the 3-pack Blueland bundle and a set of 120 strips from Earth Breeze.
But if you do the math and break down the price you pay per wash, there's a difference. One load of washed clothes using the Blueland tablets comes out to $0.26 for a bundle and $0.35 for one-time purchase. Meanwhile, one load using the Earth Breeze eco-strips costs only $0.20 with the subscription plan.
What people say in customer reviews
Kristen from Strolling Through Life talked about Earth Breeze on YouTube.
Aside from loving how eco-friendly the strips are, she was impressed by how they work so well on stains.
"It does really well with getting scent out of clothing and giving nice fresh scent," she says. "It did a great job with sportswear and workout wear!"
She tells the story of how she stained clothes because of spilled curry. It was difficult to wash out the stains on the first wash with Earth Breeze. But curry is a stubborn type of stain, so it's understandable.
Kristen has also used the Blueland tablets. However, she was most impressed by the innovative format of the Blueland detergent. "It is basically like a powder detergent but compressed into a tablet form," she explains.
However, she didn't have the same luck when it came to the stains. "The marinara sauce was still on the fabric," she said after trying to wash it away with Blueland.
Another YouTuber named Lauren Nowicki had the same comment. She found that the Earth Breeze strips were excellent when it came to stains. They washed out coffee stains on her clothes.
Which detergent is better?
Regarding effectiveness, price, and ease of use, I'd have to say that the Earth Breeze is.
However, it has the power to get rid of stains, and it's unclear whether the Blueland pods can do the same.
Another reason why the Earth Breeze strips are better is that they have a fragranced and unscented option. This is very helpful to those who are sensitive to strong scents.
Also, last but not least Earth Breeze is less expensive than Blueland.
Is it worth it?
If you're trying to be more responsible and want to make a difference in the environment, it's definitely worth it to switch to an eco-laundry brand.
We recommend getting a subscription plan when buying your eco-friendly laundry detergents. That way, you won't have to worry about purchasing more each month.