Are you looking for the best Kencko review? You've found it!
Committing to eating and drinking only healthy food can be a challenge. It can be pricey shopping every week for fresh produce. And preparing acai bowls, whole grain pasta, or smoothies isn't exactly a walk in the park for beginners.
But what if we told you that there are healthy drinks and meals you can make in mere seconds?
This review is for you if you love fruit smoothies and organic meals. Today, we're talking about Kencko.
This vegan, organic food brand helps make a healthy lifestyle fast, easy, and convenient. How? By letting you prepare your smoothies and meals in an instant.
Let's take a look at what this brand stands for. We'll also dive deep into what it can offer those who want easy but healthy eating habits.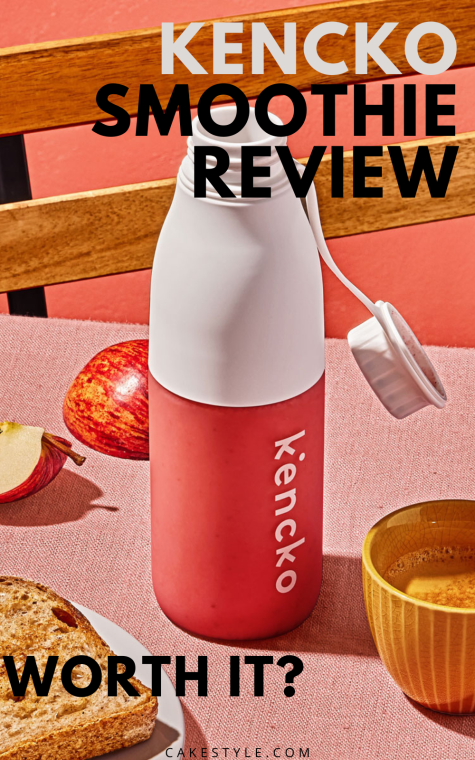 About kencko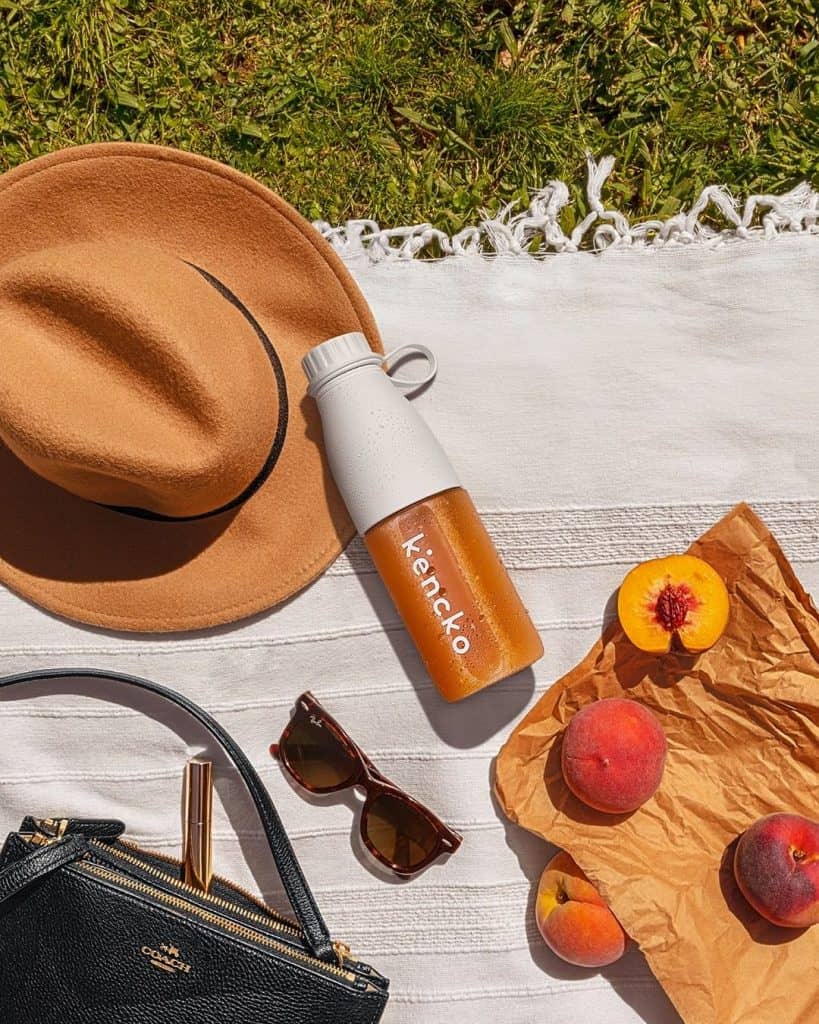 Kencko is a brand that gives people easy access to organic fruits and vegetables in their food and drink.
Tomás Froes founded it after recovering from a bout of acute gastritis with a plant-based, low-sugar diet. While eating healthily, he realized how difficult it was to incorporate fresh fruits and veggies into regular meals. It was especially hard with a busy schedule.
So, he invented the company's first flagship product—the instant fruit smoothie. Today, they have many other healthy snacks and meals in their repertoire of products.
Kencko is quite a trendy brand since people love everything organic and sustainable. Because of that, they've racked up a community of 150,000 Instagram followers and 45,000 Facebook fans. They're so well-loved that publications like Forbes and Refinery29 have featured them.
kencko BLACK FRIDAY – enjoy 30% off the first box!
CAKESTYLE30 – promo code for 30% off first subscription box of smoothies, bowls or gumdrops.
T&C's apply: Discount off the first subscription box only. Limit one code per customer. Cannot be combined with any other offers or discounts. Offer available from November 14 to December 4, 2022.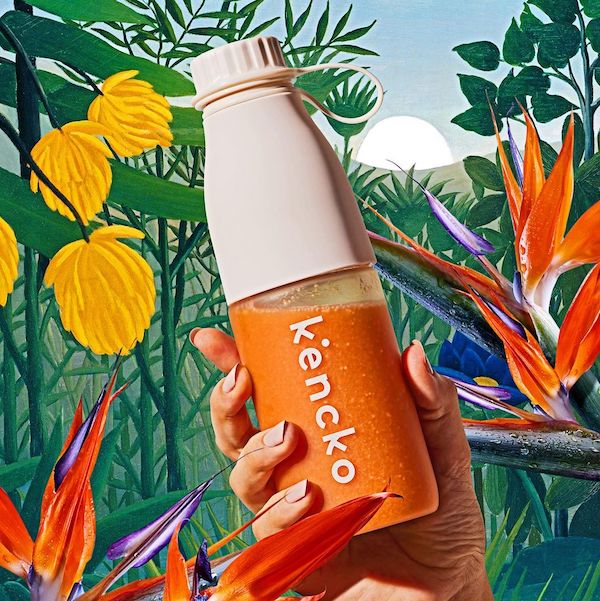 How Does kencko work?
The company offers quick, easy-to-prepare, uber-healthy meals and drinks. Their ingredients are free of gluten, GMOs, and harmful additives. They usually contain superfoods such as chia seeds, hemp protein and baobab powder. While their products aren't meant to replace meals, they're a terrific way to ensure you're "eating" your fruits and veggies.
The cool thing about this brand is that it's a certified B corporation. That means it uses sustainable, inclusive business models. With this, they help promote social change and protect the environment.
Kencko is all about making healthy food consumption fast and easy for everyone. They know the impact of a plant-based diet on your health and well-being. But they also understand that not everyone knows how to make these dishes or has the time to prepare them.
Ordering from kencko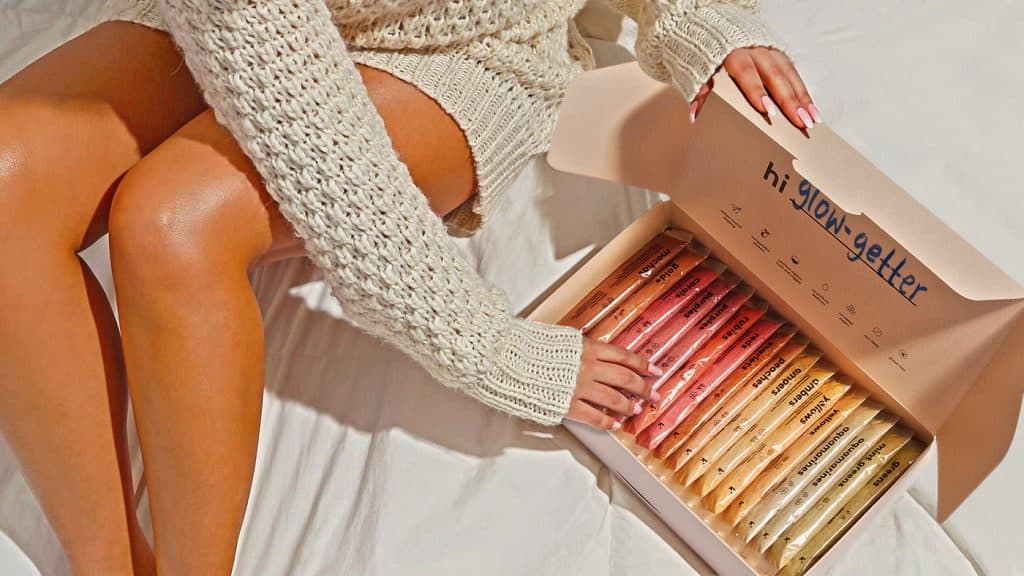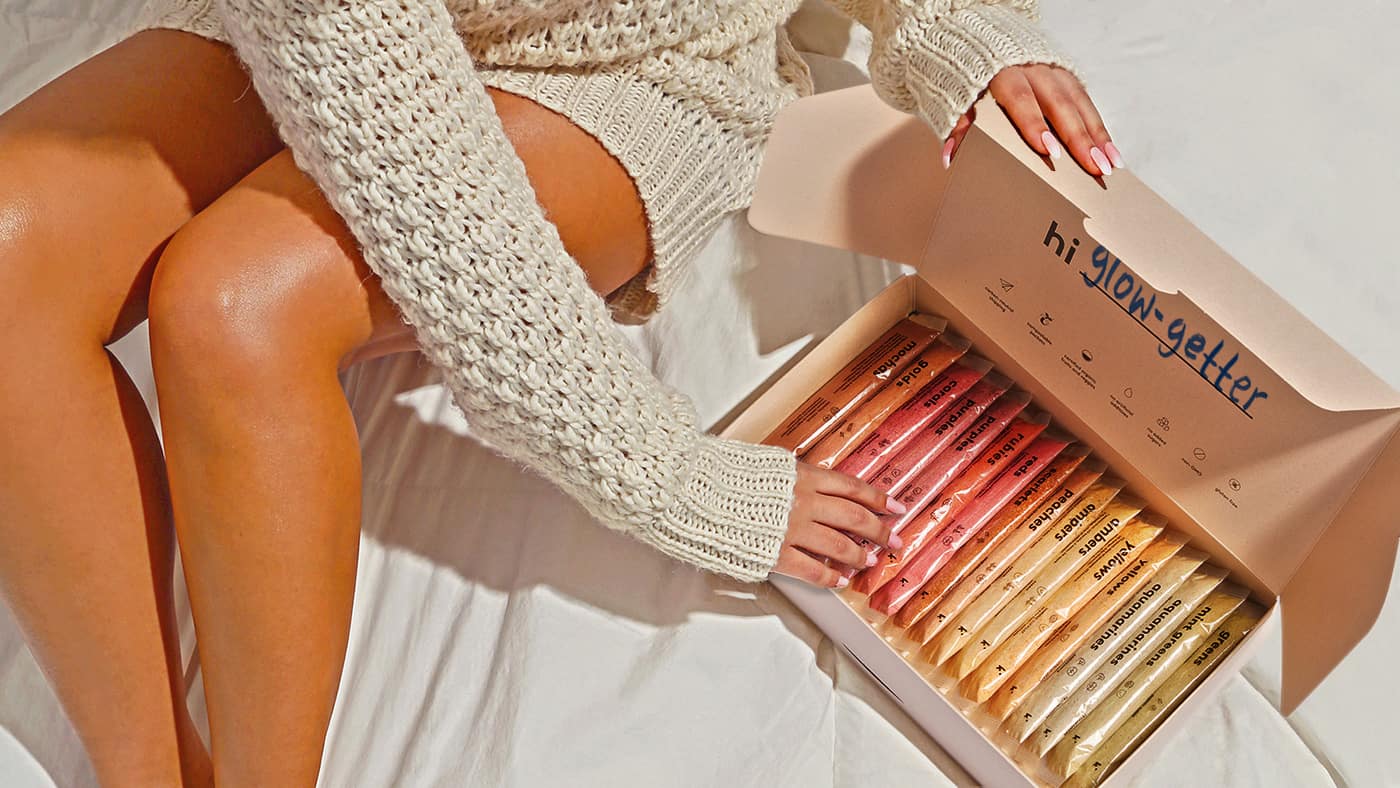 The products you'll find on the website are vegan and USDA-certified organic. They carry fruit smoothies, hot meals, sugar-free candy gummies, and more. These are made with real fruit and vegetables straight from the farm.
You can customize your smoothie depending on your preferred fruits and flavors. On the website, pick out which ingredients you want and the ratio of each. kencko then creates that specific smoothie blend just for you! You can also customize the box that your smoothie packs come in.
As for the packaging, it's pretty well-thought-out, too. Since the company is a sustainable brand, its packaging is always compostable to reduce single-use plastics. It's also sent to your doorstep via carbon-neutral shipping.
You get many perks when you apply to be a member. One of these is a free 60-day coaching program. Then, depending on your health goals, a registered dietitian will be assigned to help you with your nutrition plans.
Our Honest Kencko Review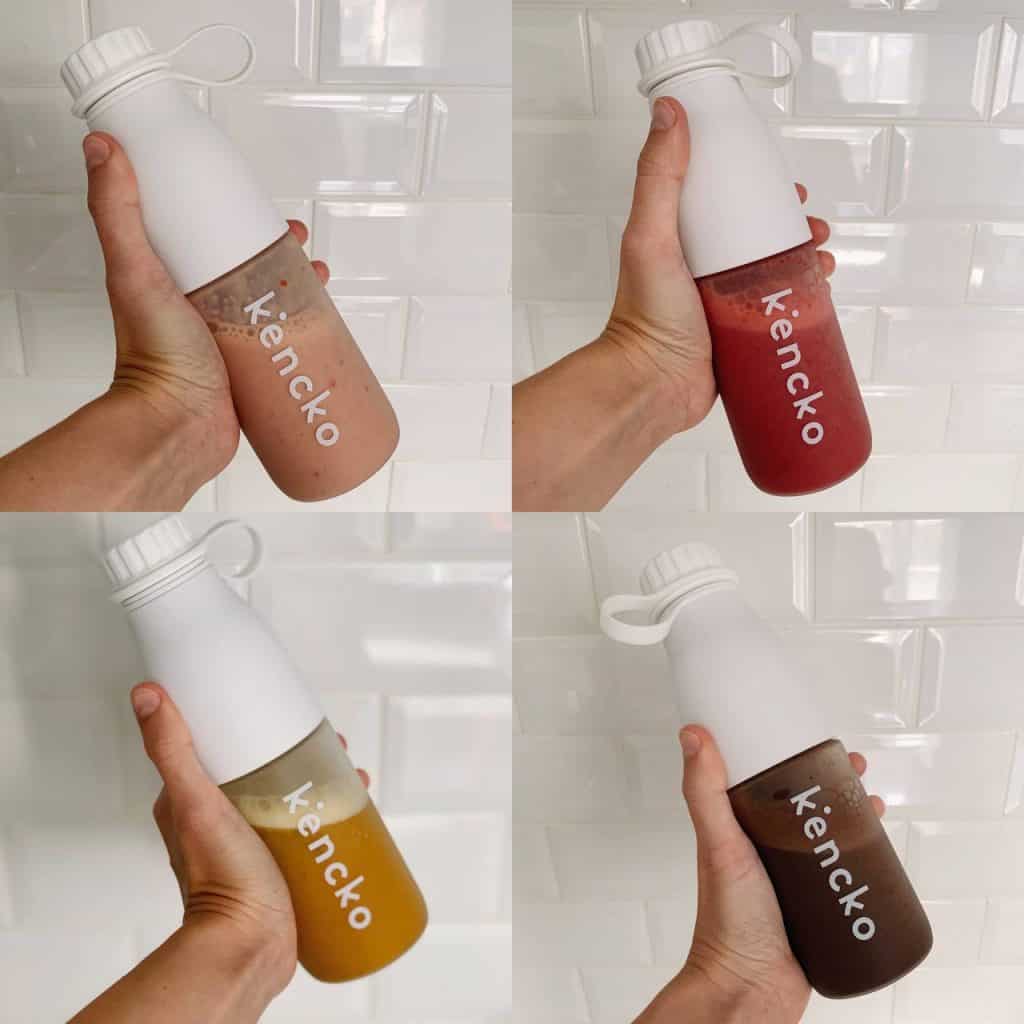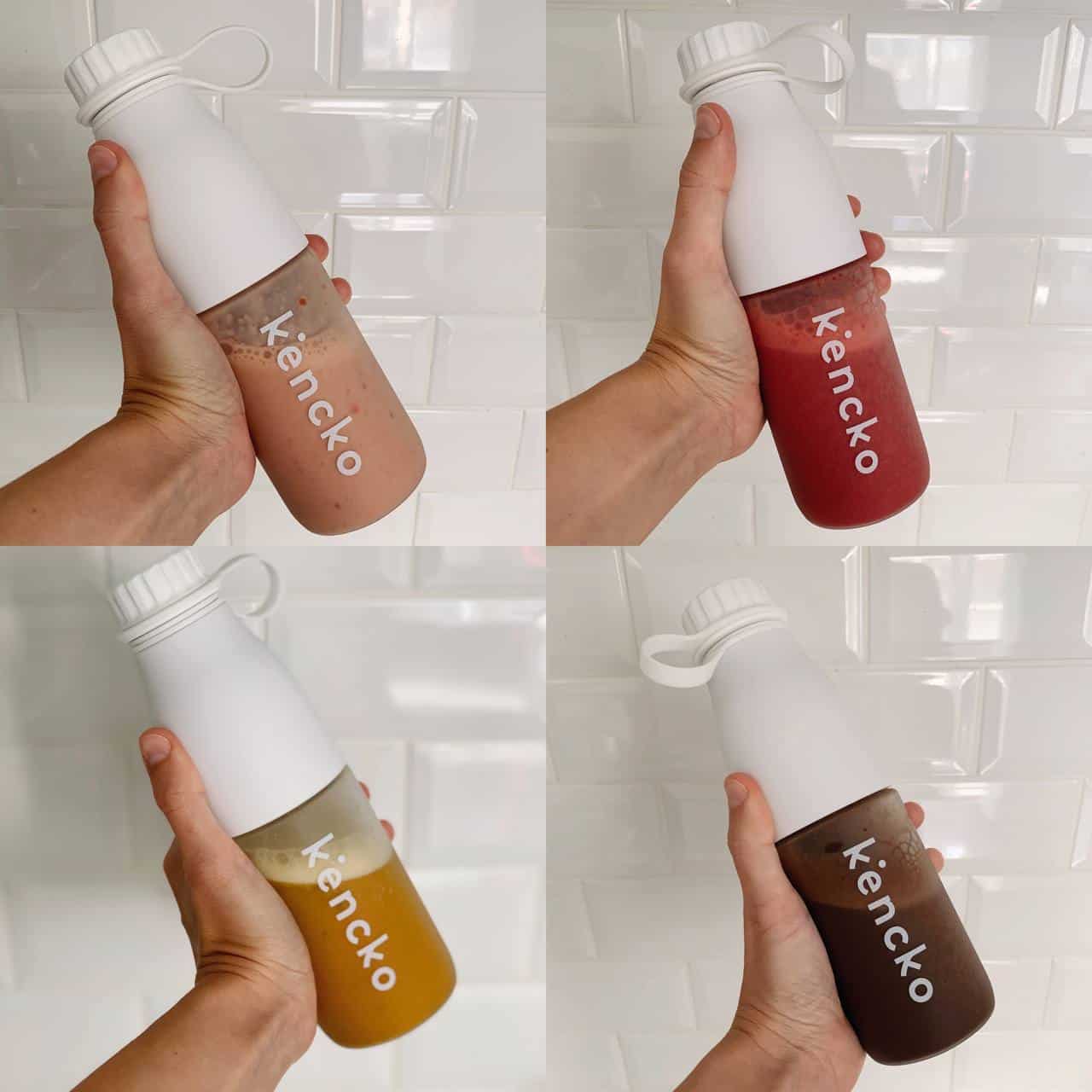 I got a smoothie box of 15+ flavor packets and a shaker bottle.
Everything is packaged beautifully. Inside the box, in addi­tion to the bottle and drinks, there was also a schedule for forming healthy habits and instructions for making the drink. Its design seems unclear at first, but everything is easy and clear once you prepare the first drink.
For the flavors, don't assume they're going to be sweet. They will taste like what's listed on the packaging. If you choose "purple," prepare for an intense berry blast; if you pick gold, you'll get a smooth taste.
I tried to make smoothies with water and soy milk – and I liked it better with milk.
They're perfect for breakfast or snacks between meals.
Formulations are very complex and rich. They often contain unexpected ingredients, but when you drink them, they taste good. However, they aren't chemicals; rather, they're really natural.
My favorite flavors are "blush", "coral", and "reds".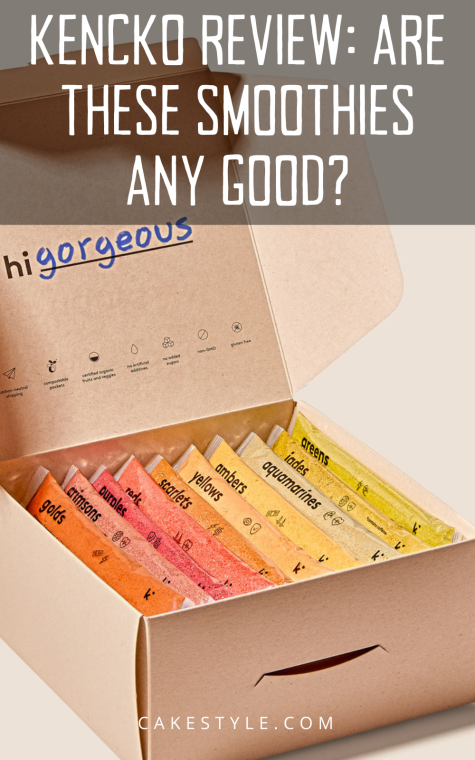 kencko Product Review
kencko Smoothies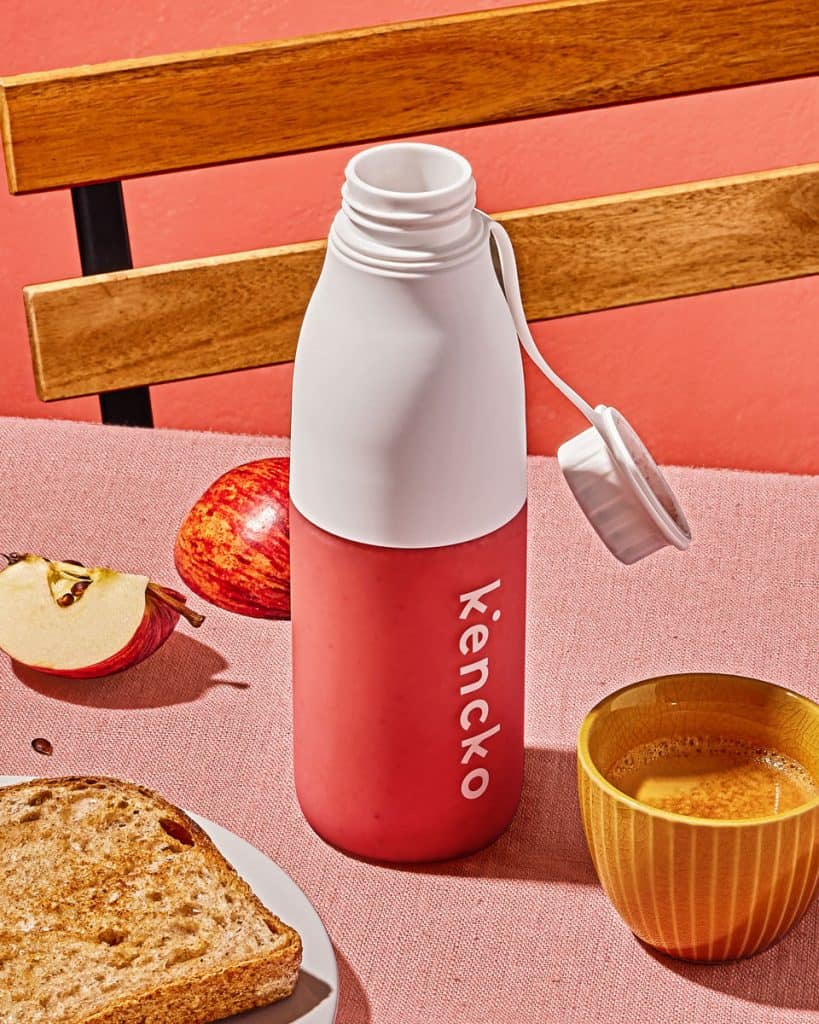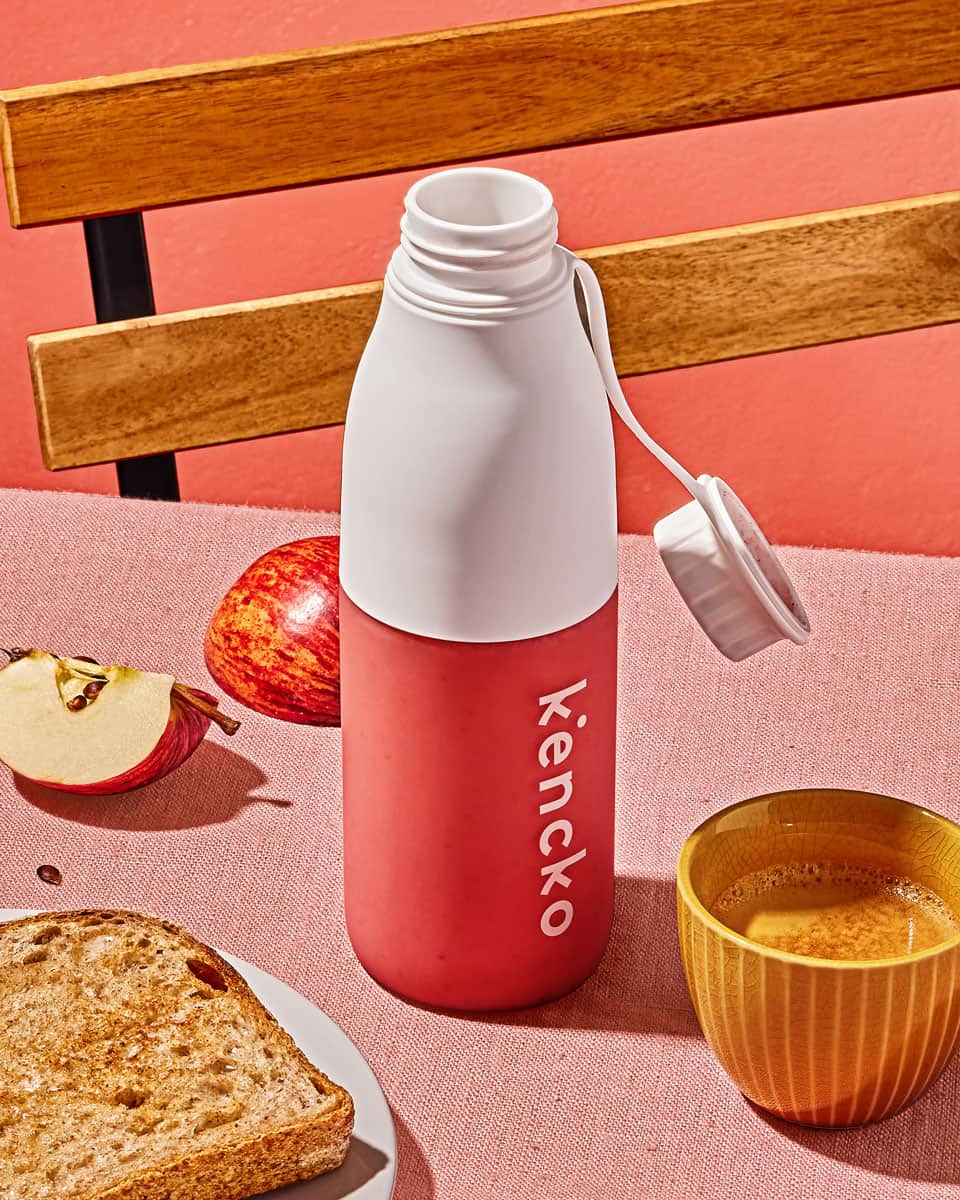 These powdered, instant smoothies are super easy to prepare. Just fill your blender bottle with the liquid of your choice, your favorite milk or regular water. Then, pour a pack's worth of powder in and blend.
Each smoothie packet has about 2.5 cups of fruits and veggies. That's already half of the recommended serving of fruit per day! To do this, Kencko flash freezes and slow-dries fresh produce. That way, you can get all its fiber, vitamins, and nutrients in powder form.
The smoothie mixes are available in 12+ flavors. These range from the sweet "blushes" blend, which has mangoes and strawberries, to the robust "mochas" blend, rich in coffee.
In addition, you can add extra pea protein to your blend if you wish!
Kencko Gumdrops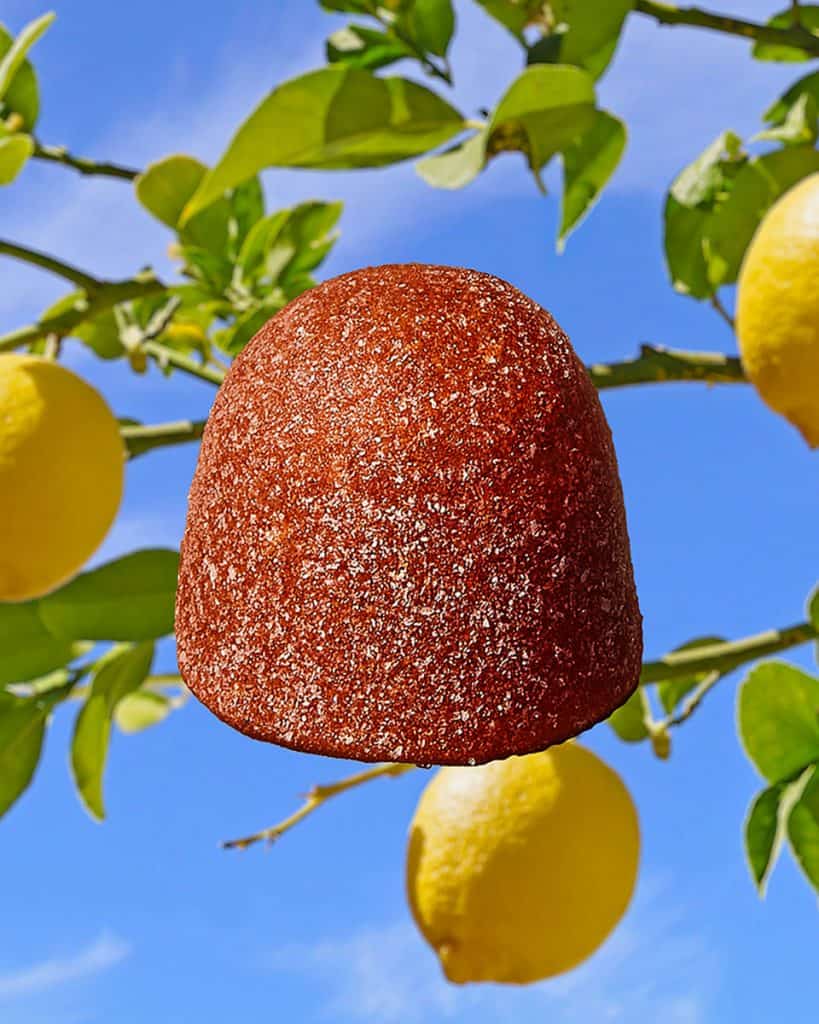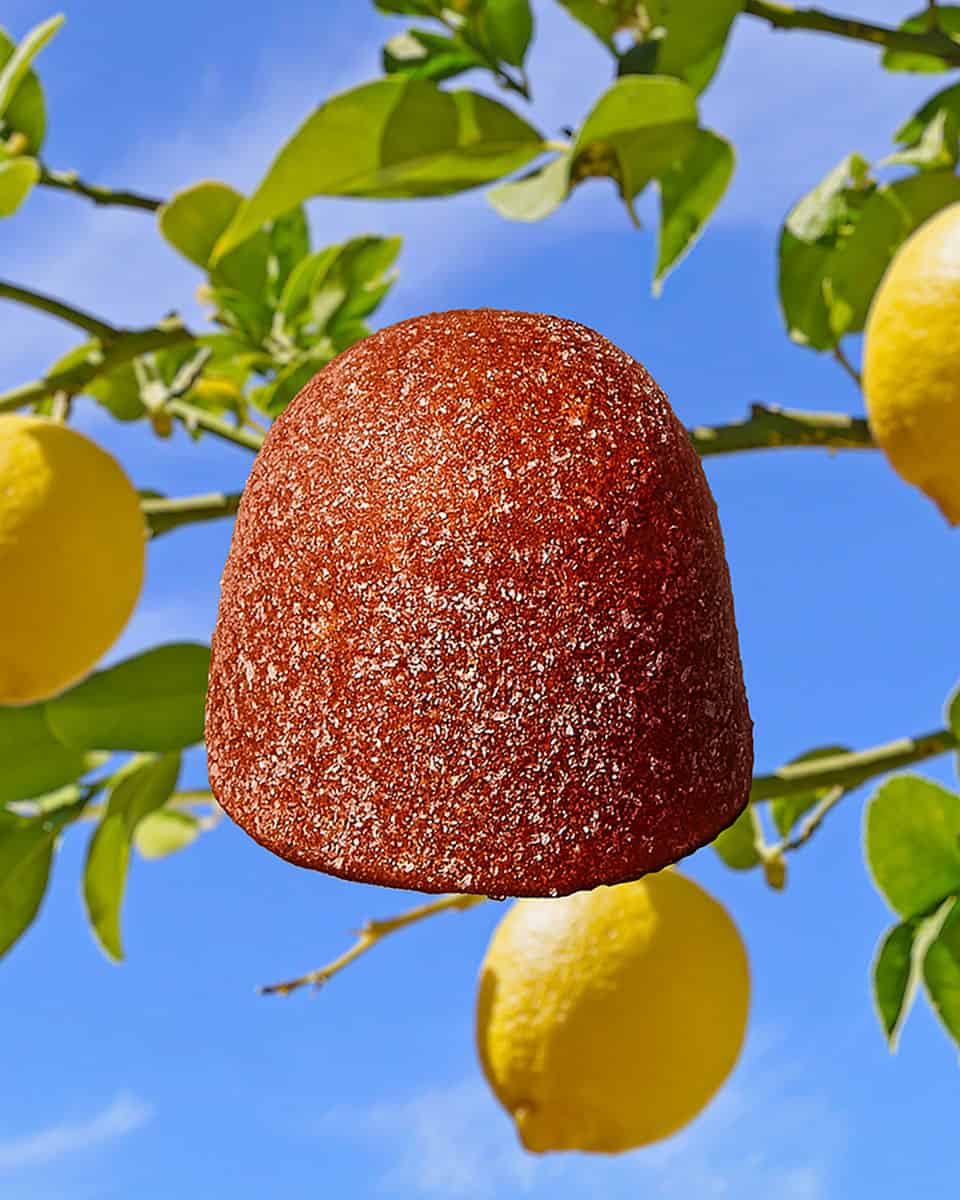 Craving candy? Don't let your healthy diet stop you from munching on some sweets! Any sweet tooth will love these gumdrops to curb that sugar craving.
These gumdrops are made with organic fruit and veggie juices, concentrates, and purees. Although they're nice and sweet, they have no refined sugar. The secret to their sweetness? A little something called inulin—a healthy fiber made with agave and chicory.
They're also formulated with pectin, lemon juice, rice flour, and a little sunflower seed oil. They have absolutely no gelatin, dyes, artificial sweeteners, or preservatives. Everything is completely natural and organic to keep your gut healthy and happy.
You can choose between six different fruit-inspired flavors. These range from the sweet, classic "bananarama" to the spicy, tangy "gingerella."
Kencko Bowls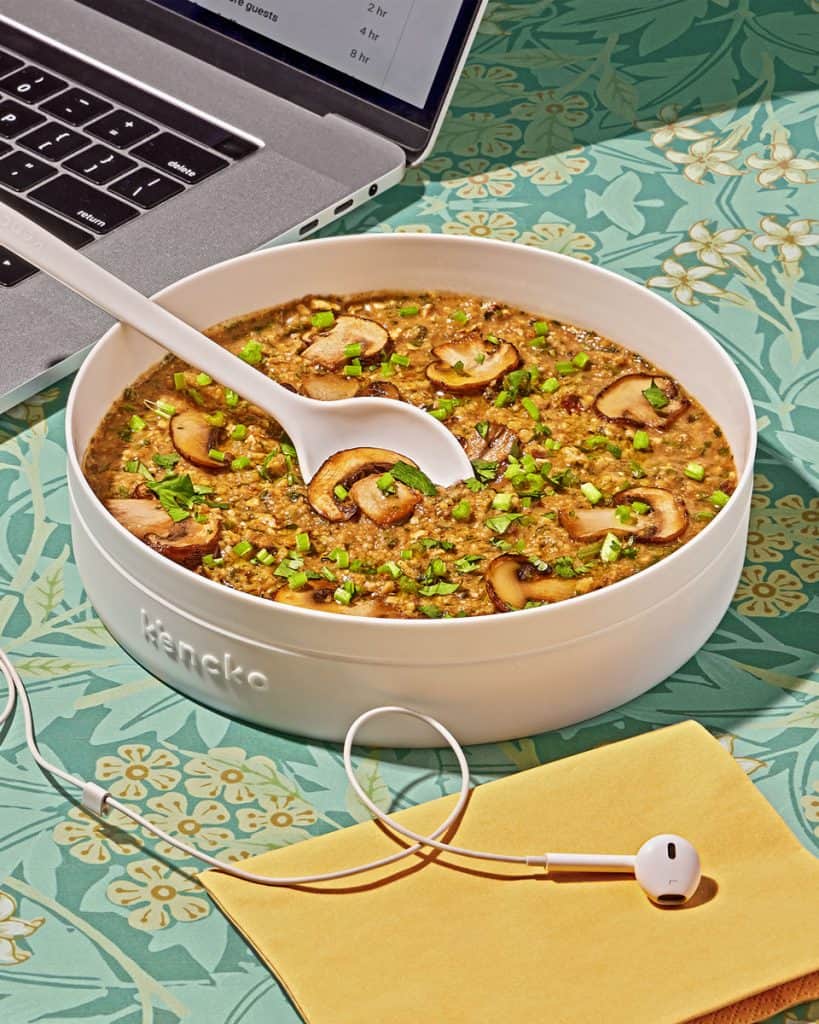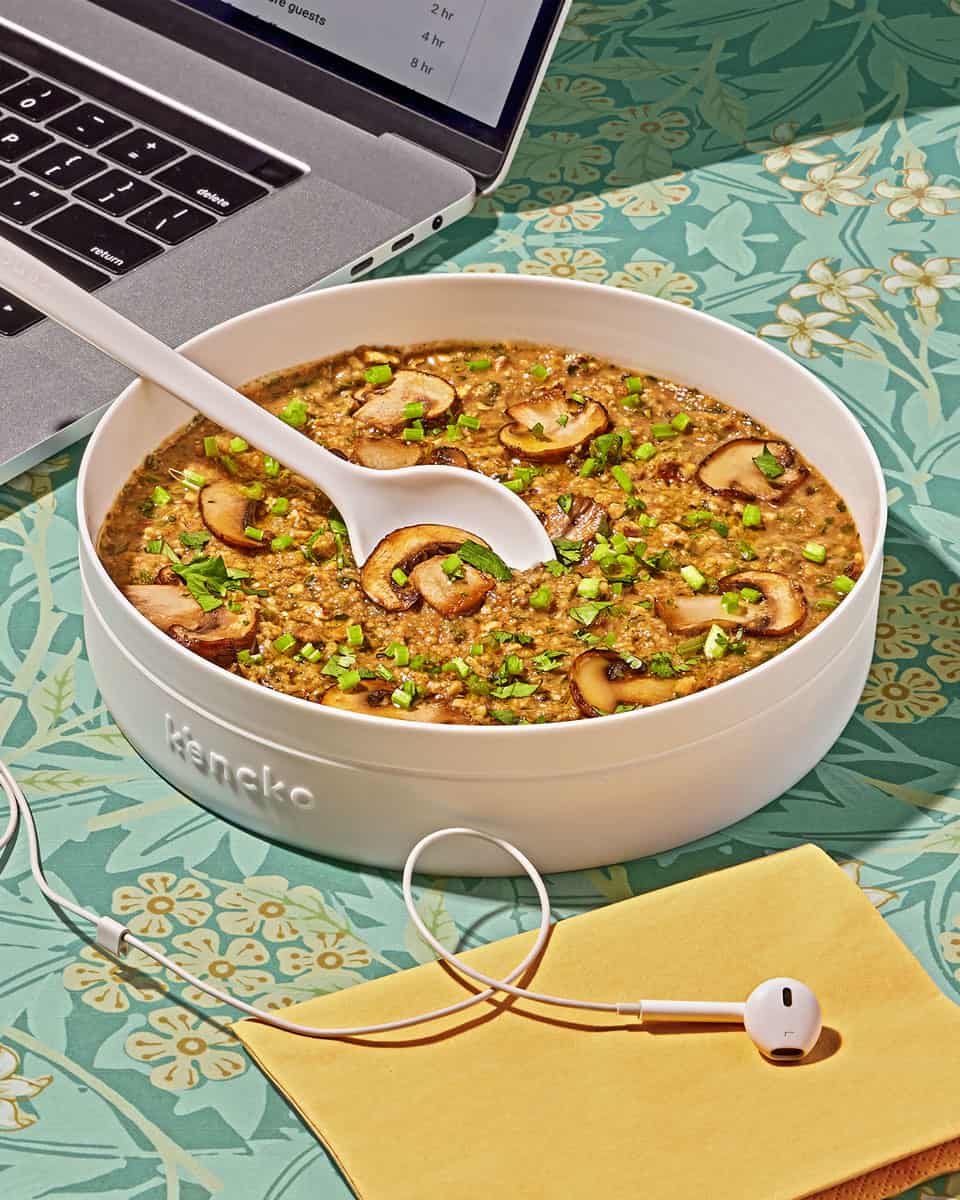 No, these aren't your usual smoothie bowls. Instead, they has come up with something more innovative—instant hot, organic meals. They have seven delicious, savory recipes that allow you to eat healthy by just adding hot water.
This is the perfect meal when you're having an extra busy day and can't find time to cook. Open up your bowl, add hot water and stir, and your meal will be done in 5-10 minutes.
You can choose between dishes like curry, minestrone, chili con carne, lentils, and more. Each is delicious and nutritious, rich in fiber, antioxidants, and essential vitamins. They're all designed by chefs and approved by registered dietitians.
As with all Kencko goodies, these flavorful bowls are made of fruits and vegetables for the most part. However, while many are vegan, note that some aren't 100% gluten-free—especially those with pasta.
kencko BLACK FRIDAY – enjoy 30% off the first box!
CAKESTYLE30 – promo code for 30% off first subscription box of smoothies, bowls or gumdrops.
T&C's apply: Discount off the first subscription box only. Limit one code per customer. Cannot be combined with any other offers or discounts. Offer available from November 14 to December 4, 2022.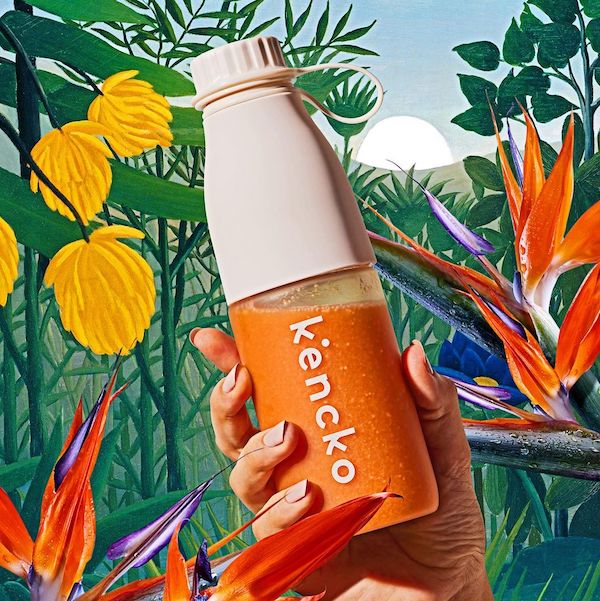 kencko Customer Reviews
When it comes to rave reviews, the brand is never lacking. The brand has hundreds of mentions on Instagram, where a strong community loves posting about their healthy food products.
They also have a handful of awesome reviews from content creators on YouTube.
One of these content creators is Emily from FoodBoxHQ. In their video, they do an unboxing of their smoothies and shaker bottle. They also do a taste test of the instant smoothies, which goes pretty smoothly.
"I always want to eat more fruits and vegetables. I want to have more smoothies. But I never want to do all the prep work. This makes it so easy. You're just adding the powdered mixture to water! " Emily says, amazed at kencko's flagship product.
She even shares how skeptical she was about it being a powdered drink. But when she read the list of ingredients, she was sure she was getting only the finest fruits and veggies.
Here's another review by Peter von Panda, a self-proclaimed smoothie lover. He did an unboxing and taste test of the orange smoothie.
"It does taste good, and it's very smooth. It has a little bit of sweetness," he says. "There's nothing bitter about it. "
Pros and Cons
Pros:
Cons: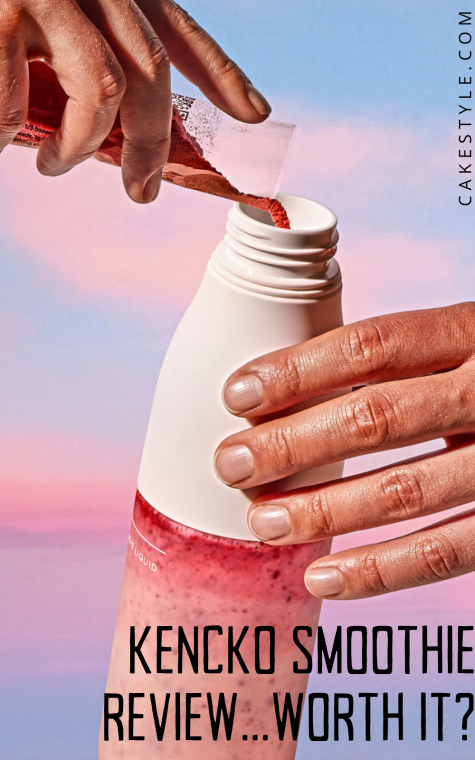 Kencko review conclusion –Is Kencko worth it?
Kencko is worth it for those who want organic snacks and drinks in minutes. It helps you save time while keeping your body strong and healthy. After preparing your favorite smoothies and meals, you won't have to deal with a messy kitchen!
The brand is vegan, organic, and sustainable. It's perfect for people trying to be more responsible with their eating and shopping habits. This company will be worth your time and money if this sounds like you.
Next time you want food as fast as possible, don't settle for junk food or chips. Instead, grab a packet of your favorite smoothie flavors or snack and prepare it in seconds. Then, try it out for yourself—your mind, body, and overall well-being will thank you.
DooFood Review – We've tried the Korean Meal Kits, and here is what we think