Geometric Fashion Trends in 2021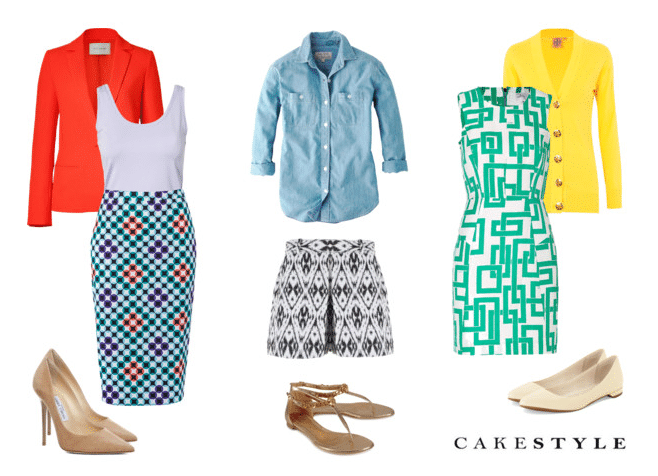 TREND: GEOMETRIC PATTERNS
Geometric patterns have been all over the runways for a couple of seasons now. Why, you ask? Because they make a statement and are fun to wear!
If you think you're not the bold-pattern type, never fear – we've got looks for all types.
Not all geometric patterns are bold and high-contrast, and there are options that will flatter any body type.
As an affiliate partner of various brands and sponsored content, CakeStyle may earn commission on qualifying purchases. Disclaimer | Advertise With Us
Read on for advice on how to wade into this trend!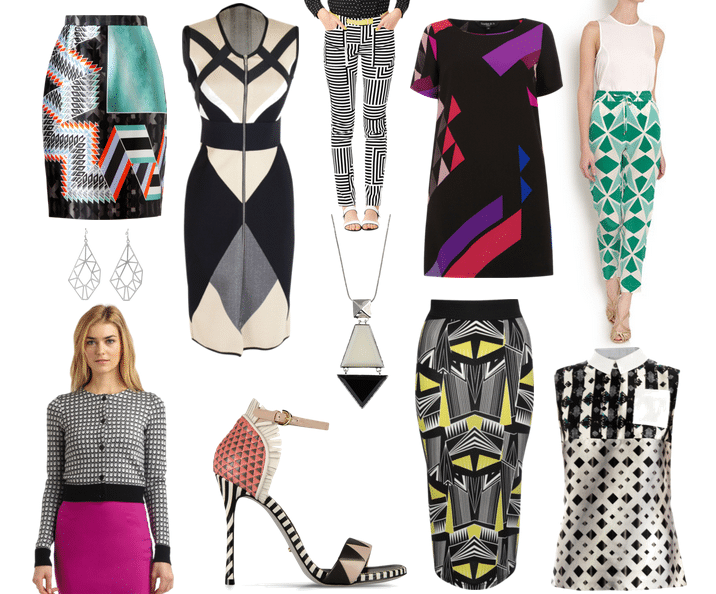 HOW TO WEAR GEOMETRIC PATTERNS
For the outfits above, we looked to a few of designers for inspiration – they all have a unique take on this fun trend!
1. Geometric Pencil Skirt | We absolutely love this piece! It's bright and geometric, but the arrangement of the circles gives it a floral feel. To pull together an outfit, we used the accent colors from the skirt to choose a lavender tank and a bright orange blazer. The nude heels tone down this look (which is already bright enough!). This outfit is great for ladies who are worried that an all-over bold pattern won't flatter their figures.
2. Geometric Pattern Shorts | For this more casual look, we started with Theory diamond pattern shorts. Pair them with a chambray button-down (also very on-trend for this season) and a pair of flat sandals and you're ready for a fun weekend in the sun.
3. Bright Geometric Dress | An abstract take on a geometric pattern, this linen-silk sheath dress by Milly is a great spring and summer piece. Topped with a bright Tory Burch cardigan and completed with nude flats, this look is great for the office or dinner after work. If you're concerned that an all-over pattern like this one might look shapeless, simply add a belt at the waist to break it up!